Backed by beautiful gardens, pleasant scenes and urban design of art & architecture, Chandigarh is recognized as the most important tourist attraction of India. The structure of popular infrastructure includes the high court, capital complex, and the legislative assembly grabs the huge crowd and loyal visitors. Some of the most important tourist attractions of Chandigarh are Butterfly Park, International Dolls Museum, Cactus garden, Rock garden, Rose garden, Japanese Garden, Sukhna Lake. Apart from these mentioned above, we have a variety of places to visit. All you need to do is just go through this article and start a virtual tour with us.
Rock garden
Visiting the rock garden would never get you boredom. Situated at a distance of 4.5km from Chandigarh bus station, rock garden invites hundreds of thousands of tourists to there. It is recognized as one of the must-visit tourist attractions in Chandigarh. The rock garden was given the name of a person, Nek Chand who was responsible for establishing this rock garden as an open exhibition hall to the public.
What's a more interesting fact about the rock garden is it was designed using the urban and industrial wastes, which were later molded into amazing statue and sculptures. The site under the rock garden comes under the authority of Nek Chand. However, visitors are allowed to view this artificial garden at any season.
Sukhna Lake
Situated at a distance of 5.5 km from Chandigarh bus station, Sukhna Lake seems to be the most beautiful place of the Chandigarh. This is an evergreen artificial lake founded by Le Corbusier in 1958. Ever since the lake was developed, it continues to be the topmost tourist attraction of this city.
This eye-catching Sukhna Lake must come under the list of Chandigarh travel packages. The lake around this place and lush green areas could make your mind calm & peaceful. This way, it would make you visit again & again.
Art Gallery
If you are a kind of person who would like to see some archaeological findings in the traditional place, then Art gallery might be your choice. The museum is categorized into four sections namely National Gallery of portraits, Natural History Museum and Chandigarh Architecture Museum.
It features an Original document that portrays the evolution of this city. Tourist can see some sketches, rare plans, and photos of this earlier version of Chandigarh. It has a good collection of ancient coins of varieties of metal such as silver, Gold, Copper coins.
Terraced Garden
At a distance of 5 km from Chandigarh, Terraced garden is located. Spreading an area of 10 acres, this terraced garden invites several tourists with its cool atmosphere and peaceful flowers. Most people enjoy visiting the terrace garden for the beautiful flower that gloom over there. It feasts their beautiful eyes with colorful gardening flowers. The main attraction of the terrace garden is a lighted musical fountain where most popular folks and traditional songs are played.  The chrysanthemum show is organized.
Topiary Park
Having founded in 1987, Topiary Park continues to be the most amazing entertainment place for children. Whether you want to plan a weekend picnic or a family trip, you should visit this amazing park. The stunning sculptures of animals like tiger, elephant, and bears could make your kids go crazy. It is damn funny to be around. The exotic collections of decorative plants and ornaments add a touch of classic to the park. It is recognized as the popular park among the kids as it enables good facilities to play and dance around.
Garden of Silence
Garden of silence is a meditative place that is situated at the end of the city. It offers a great scenic view in Shivalik Range. It is considered as the must-visit the place of Chandigarh. As the name implies that this garden provokes peace and calmness. Featuring a Buddha statue at the center of the park, it makes us more relaxed.
The surrounding area of the park is quite amazing and has stunning flowers behind little green bushes which makes the park more attractive and noticeable. The best time to visit the garden of Silence Park is during December.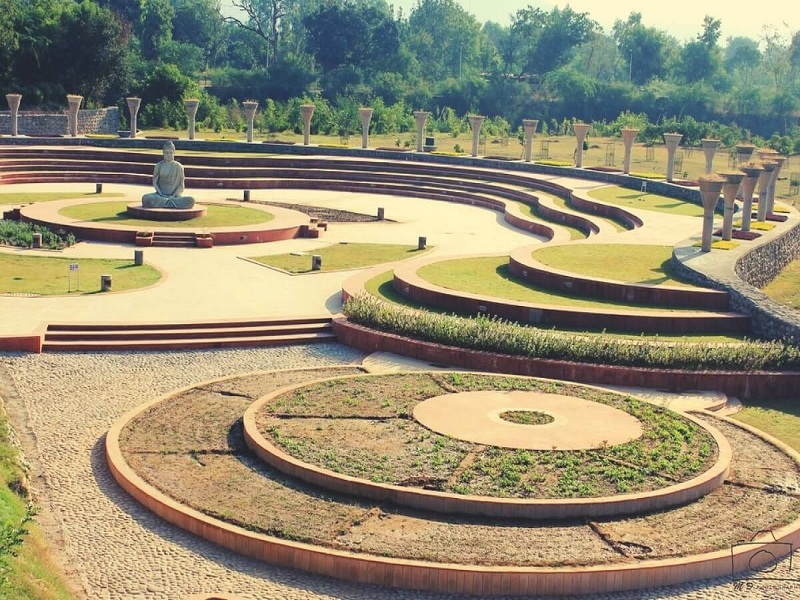 Japanese Garden
With a cost of over 6 crores, the Japanese garden was developed by the Indian Government.  At a distance of 5 km from Chandigarh bus station. Spreading over an area of 13 acres, this pack contains 2 phases. The Japanese style displays a variety of things in Japanese culture. The main attraction of the Japanese garden is meditation hut, Zen garden, pagoda tower Buddha statue, etc. it features a small pond, which has a lot of aggressive crocodiles.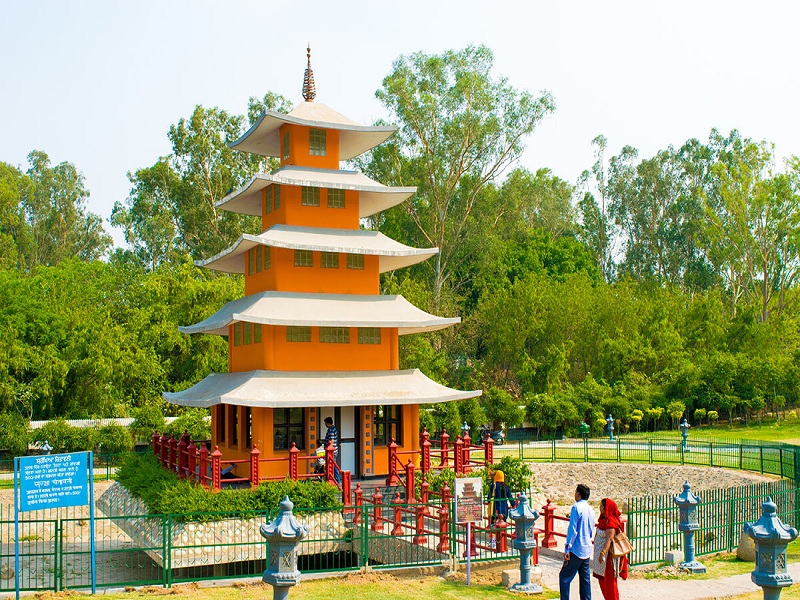 Garden of Fragrance
Having developed in 1988, the garden of fragrance induces visitors to reach this garden due to its ever-blooming jasmine flowers. The main attraction of this garden is jasmine flowers, which is found in most of the places in this garden. Some of the special varieties of jasmine flowers that are grown here include motia, haar singer, damask rose, Raat ki rani, mehndi, etc. The amazing park serves as a great weekend picnic spot for kids.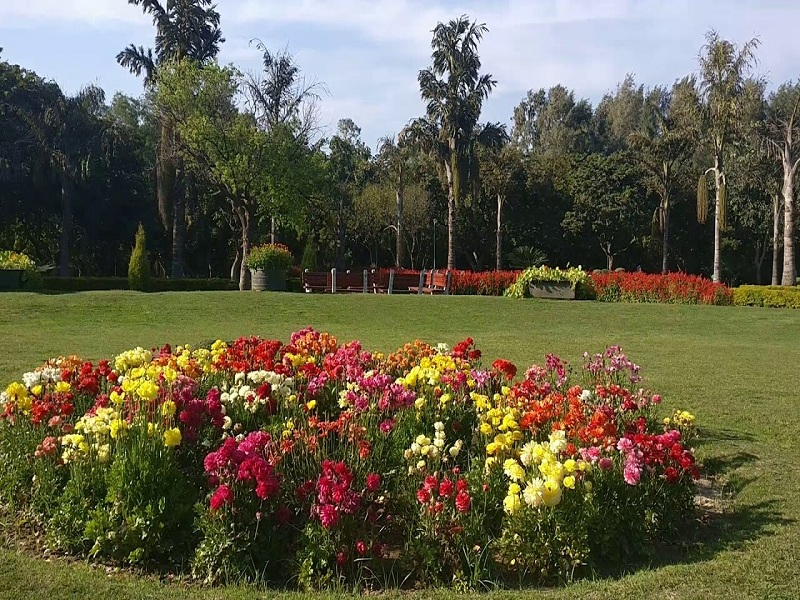 Hibiscus Garden
Hibiscus garden is recognized as an amazing garden for most kids and children. Situated at a distance of 4 km from Chandigarh, Hibiscus garden is located. The hibiscus garden was developed during the initial stage of the city. Spreading over an area of 8 acres, Hibiscus garden features nearly 40 varieties of beautiful hibiscus flowers.
In addition to the hibiscus flowers, bamboo plant and just a few varieties of small plants are planted over here. It is an ideal place to visit with your kids & family. The best time to visit this mesmerizing hibiscus garden is from 8 AM to 8 PM.
Chandigarh is an adorable place for planning a family trip. Whether you are planning for a family tour or just visiting a sacred pilgrimage, the city of Chandigarh has got you covered. To know more about the places to visit near Chandigarh, let us know!