Destination weddings are in trend these days. Most of the couples wish to have a grand wedding ceremony far from the hustle and bustle of city life. Choosing a lovely wedding destination makes this occasion memorable throughout the lifetime. An ideal Indian wedding destination gets engraved in everyone's memory for a lifetime. We have listed awe-inspiring wedding destinations that will leave you spellbound and get you nearer to Indian your ultimate destination wedding. Have a look!
Kerala
Kerala has always been the favorable choice for people to celebrate wedding ceremonies. This state is popular for its expansive backwaters. It is an ideal destination for those who love beach weddings.
Best Choice: The Leela, situated at Kovalam is the best wedding resort that leaves people mesmerized in a moment.
Places to visit: Alleppey, Munnar and Kochi
Best Time: The months between Septembers to March are ideal to organize a wedding at Kovalam that is the ideal location to get married in the country.
Tip: Samudra beach is the best option if you plan a beach wedding in Kovalam. It's peaceful surrounding and less crowd delights everyone.
Rishikesh
Rishikesh is one of the most sacred cities in India. There are several Ghats (religious places of worship) that fascinates people all over the world. Rishikesh is a pious paradise to exchange vows. With River Ganges, this city attracts several couples to this place.
Best Choice: Rishikesh, a holy abode  is located on the shore of the holy River Ganges. Organizing your wedding in this city will fill you up with spirituality and peace. Rishikesh is fascinating heaven for a wedding celebration. Rajaji National Park is one of the most famous marriage destinations in Rishikesh.
Best Time: Though Rishikesh is full of tourists throughout the year, the time between Octobers to March would be ideal for organizing wedding.
Places to visit: Triveni Ghat and Lakshman Jhula
Tips: Though hotels here provide all the necessary assistance for a wedding but it is important to make all the bookings in advance.
Goa
Goa is an all-time favourite destination for people to get married. It is a dream comes true for couples. This city gives you a perfect blend of lush greens, blue skies, deep waters and mountains. Goa is a great choice for beach wedding in India.
Best Choice: Arossim beach, Park Hyatt Resort and Spa in Cansaulim are very popular wedding resorts in the country. It is a signature venue for organizing an exotic beach wedding.
Best Time: November to February is the best time to organize a wedding in Goa as a lot of festivals are conducted during this time like Sunburn Fest.
Places to visit: Arambol Beach, Baga Beach, and Bom Jesus Church
Tips: If you want to reduce the price, then March to May will be the right time to keep the celebration. As Goa has a tropical climate year around that may not suit your guests. So, the period between Octobers to January would be the best time to get relief from the heat and enjoy the beautiful weather.
Shimla
Shimla is another beautiful wedding destination in our list that would be ideal for people who are fond of hill stations. Located among the cool pine covered hills, and lush-green sceneries of massive mountains, this "Queen of hills" is considered as an incredible place for celebrating such auspicious occasions. Peaceful environment, snowy hills, pleasant climate, natural beauty and breath-taking scenery makes your grand occasion memorable forever. Shimla tempts all those who are fond to enjoy being in mountains and daydream a romantic wedding celebration in the Himalayas.
Best Choice: Radisson Hotel and Woodville resort
Best Time: Summer season is the right time to plan a wedding event in Shimla
Places to visit: Jakhoo, Mall Road and Christ Church
Gujarat
Due to its rich heritage and culture, Gujarat is called as the land of princess. It has always been the preferred place for those who dreams of an extravagant wedding. The city has got various lavish wedding venues and majestic forts that offer a splendid and colorful location to tie the wedding knot in a royal style.
Best Choice: Revival Lords Inn, Hotel Royal Highness, and Riddhi Siddhi Lal Hall
Best Time: The period between Novembers to February is very pleasant to organize a wedding
Places to visit: Sabarmati Ashram, Rani Ki Vav and Gir National Park
Jaipur
Jaipur is regarded as the Ultimate Place of Royalty. If you wish for a regal wedding in old palaces and forts, then Jaipur is an ideal wedding destination. This pink city offers a great beauty and rich heritage that makes it popular for organizing luxurious wedding celebrations. There are several mansions and palaces like Raj Palace, Samode Palace and Gold Palace where you can hold a wedding.
Best Choice: Celebrating wedding in Jai Mahal Palace is like fulfilling an aristocratic fantasy.
Best Time: Early November or late February is the ideal time for keeping weddings as there is not much interruption of tourists at this time.
Places to visit: City Palace, Amber Palace, Jantar Mantar and Hawa Mahal.
Udaipur
Udaipur is known for its rich culture, heritage and beautiful architecture. Popularly called as the "Venice of the East", this city is synonymous with regal weddings.  Surrounded by lakes on all its sides, Udaipur are believed to be the highly romantic cities in world that leaves one fascinated forever.
Best Choice: Overlooking Lake Pichola, Leela Palace resort is the majestic wedding location for a royal setting.
Best Time: April to August is best to hold any wedding celebration.
Places to visit: Fateh Sagar Lake, Lake Pichola, Jagdish Mandir and Saheliyon Ki Bari
Tip: An advance booking is advised as the forts and mansions remain high on demand throughout the year.
Jodhpur
Jodhpur is popularly known as the desert city of Rajasthan. Celebrating the harmony of two families at this majestic wedding destination will not be less than a majestic affair.  Popular for its vast deserts, this blue painted Sun City will definitely add an iconic touch to the wedding.
Best Choice: Umaid Bhawan Palace, located on Chittar Hill, is the best place to celebrate the luxury of this palace in a royal sense.
Best Time: September is a pleasing time to conduct wedding in Jodhpur.
Places to visit: Kaylana Lake, Mehrangarh Fort, and Umaid Bhawan Palace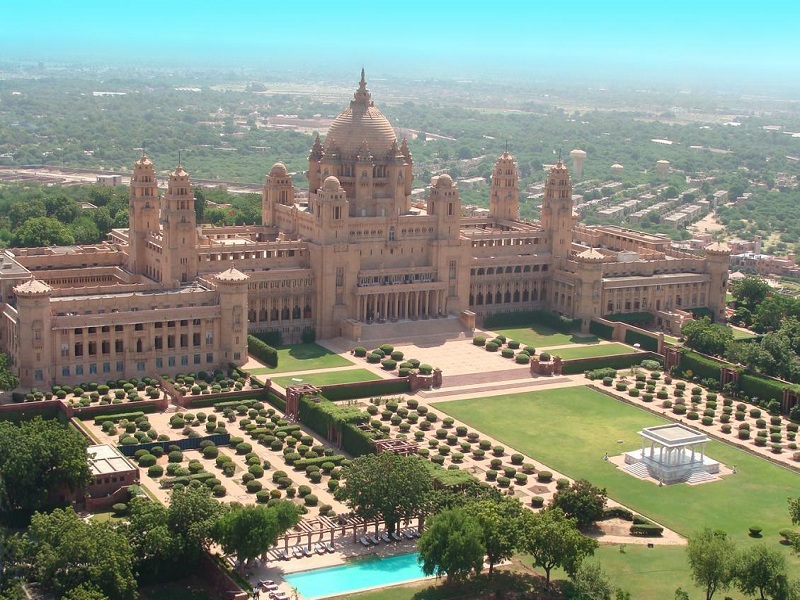 Agra
Agra is known as the Paradise of Lovers. This city is a symbolism of love. It recalls the love between the Mumtaz Mahal and Mughal Emperor Shah Jahan. Nothing can be more thrilling and romantic than taking vows with the representation of love in the background! For a royal and opulent wedding ceremony, Agra city is ideal for you.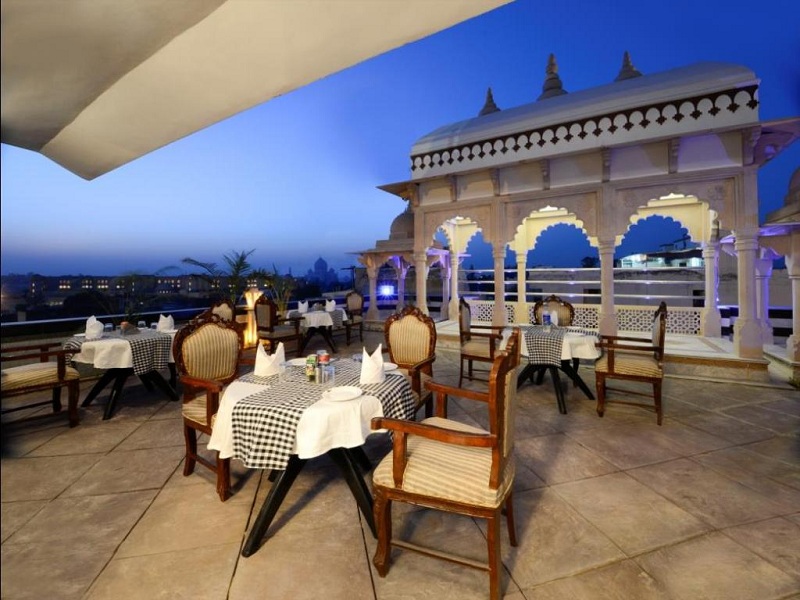 Bangalore
Bangalore is another ideal destination for royal wedding. This city houses classiest venues that offer an admirable royal wedding with a luxurious feel. 'The Palace Ground' is one of those unsurpassed locations to organize a wedding in this city. This palace houses gorgeous manicured gardens, a ballroom and Durbar Hall where high-spirited wedding rituals are organized.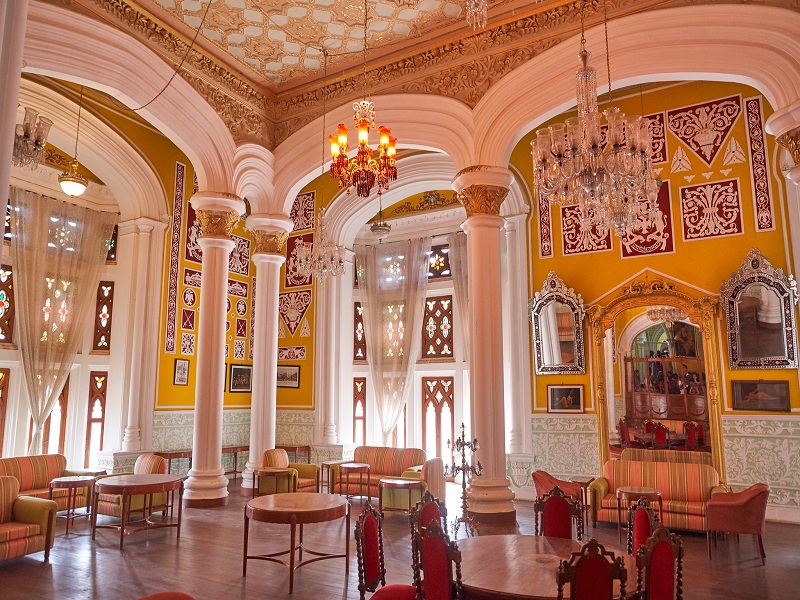 Conclusion
Indian Weddings are always lavish. To celebrate this grand event, it truly requires a distinctive location to make the day memorable for all your life. If wedding bells have begun ringing already, then choose one of these beautiful wedding destinations and experience the most blissful moments of your life.